WELCOME TO RAMINI MOZZARELLA
A rare and rich authentic water buffalo mozzarella cheese delicacy.
Just when you thought that mozzarella cheese was a taste from heaven, take it a step further and experience Buffalo mozzarella. The Great White Whale of American creation of cheese. There is nothing more foreign than the authenticity and delicacy of creating what originates in Italy, the one ingredient of buffalo milk.Made in the United States, we still cannot reach the purest creation of such an addition to our cuisines.
To understand the quest of authenticity to Italian cuisine, fresh mozzarella di bufala is a process that a purchase cannot wrap up in one order. This cheese is made exclusively by the buffalo, not quite like mozzarella because it has almost twice the fat of cows milk which creates its texture and taste creamy and full of flavor. Consider this version of cheese as the royal choice of taste that cannot be duplicated by any other means.
THE AMAZING AMERICAN DREAM
It all started with 5 water buffalo and a husband and wife with a dream.

OUR STORY, OUR DREAM
We conduct Tours and do Tastings every week, schedule yours today!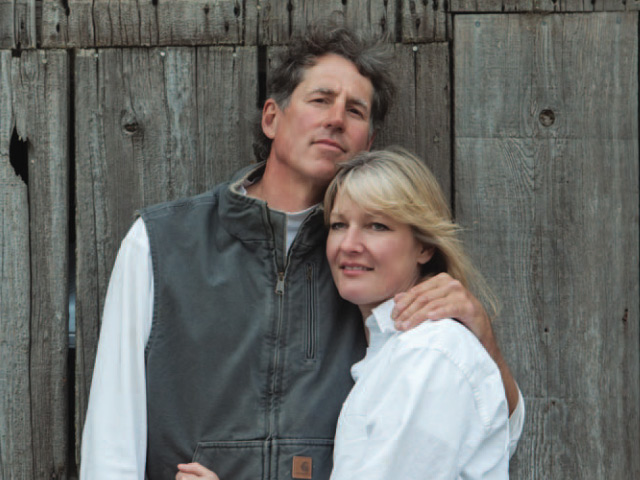 Pictured above is Craig & Audrey, the owners & founders of Ramini Mozzarella LLC, which is a small buffalo mozarella cheese company that is located in Tomales, California.
It is our seventh year of cheese production and we now have a consistently good working recipe and technique for making local, fresh mozzarella cheese that is worthy of comparison to the wonderful mozzarella di bufala that is made in Italy.
We are pleased to be supplying some fine local restaurants such as Seven Hills and Pizzeria Delfina in San  Francisco, Rosso Pizzeria in Petaluma, Bar Bocce in Sausalito, Pizzalina in San Anselmo, Farmshop in Larkspur,  Zazu and Vignette Pizzeria in Sebastopol.
A STAGGERING 45 WATER BUFFALO
We conduct Tours and do Tastings every week, schedule yours today!

"OH, WHAT AMAZING MILK IT TRULY IS"
Water buffalo produce less milk than cows – six or seven liters per day, in comparison to cow's 28 liters. To put that into perspective, it takes one liter of milk to make one 250-gram ball, the agricultural standard for mozzarella di Bufala. But oh what amazing milk it is. "Buffalo milk always gives a paste which is creamy and translucent in color (the milk doesn't have carotene) and above all it's sweet like the cheese is, determined by the concentration of fat.  Buffalo milk is particularly, by its composition, known for its pearly white color and for the sweetness of its taste."

HANDCRAFTED, REAL BUFALLO MOZZARELLA
California's only source of authentic mozzarella di bufala

Water Buffalo are sensitive loving animals that respond to human touch and affection with equal affection. This relationship is very special. In exchange for giving them love they have a release of oxytocin and give up their milk. We train our animals to come in and give milk using the reward system so each animal has made the decision that they want to be milked. Our babies are hand raised and socialized to love human contact and interaction.
"SENSITIVE, LOVING & AFFECTIONATE"
IT'S A LABOR OF LOVE!
"It was a labor of love between the two of us," she says, as she readies herself to give the two-hour tour. "Carrying it on gives me a purpose."

RAMINI MOZZARELLA VIDEOS
Tours and Tastings are available by appointment.
Marin County Fair Visits the Ranch
Ramini Mozzarella with Wine Sisterhood